Sumatra - Indonesia: 500g Wholebean
Regular price
Sale price
$16.04 USD
Unit price
per
Sale
Sold out
100% Arabica Coffee Beans
ORGANIC & FAIRTRADE
Notes: Candied sweetness, Herbal, Forest Fruits and Almonds.
In the northern state of Aceh in Sumatra, the coffee plants flourish in a unique environment. The coffee benefits from the perfect combination of the Indonesian sun, the rich volcanic soil and being nestled within mountain basins around Lake Tawar.
Each one of these attributes works hand in hand to create coffee with intense flavours found nowhere else in the world.
HOW TO ENJOY
Set your grinder to ensure the following;

Use 18 - 19 grams per shot

There is a 3 - 5 second delay before the shot starts to pour from the porter filter

The shot should pour as if defying gravity. It will look like thin dark shoelace. When it starts tolighten in colour, the extraction is complete.

Look at the shot of espresso, it should have two or three shades of brown within the crema (Often referred to as Tiger stripes)

The shot should take between 20- 25 seconds
Fancy an alternative brewing method? Check out our Brewing Guides.
---
Nutritional Info
Coffee is not currently considered an allergen
Suitable for vegetarians
Packaged in a protective environment
No artificial flavours or preservatives added
Share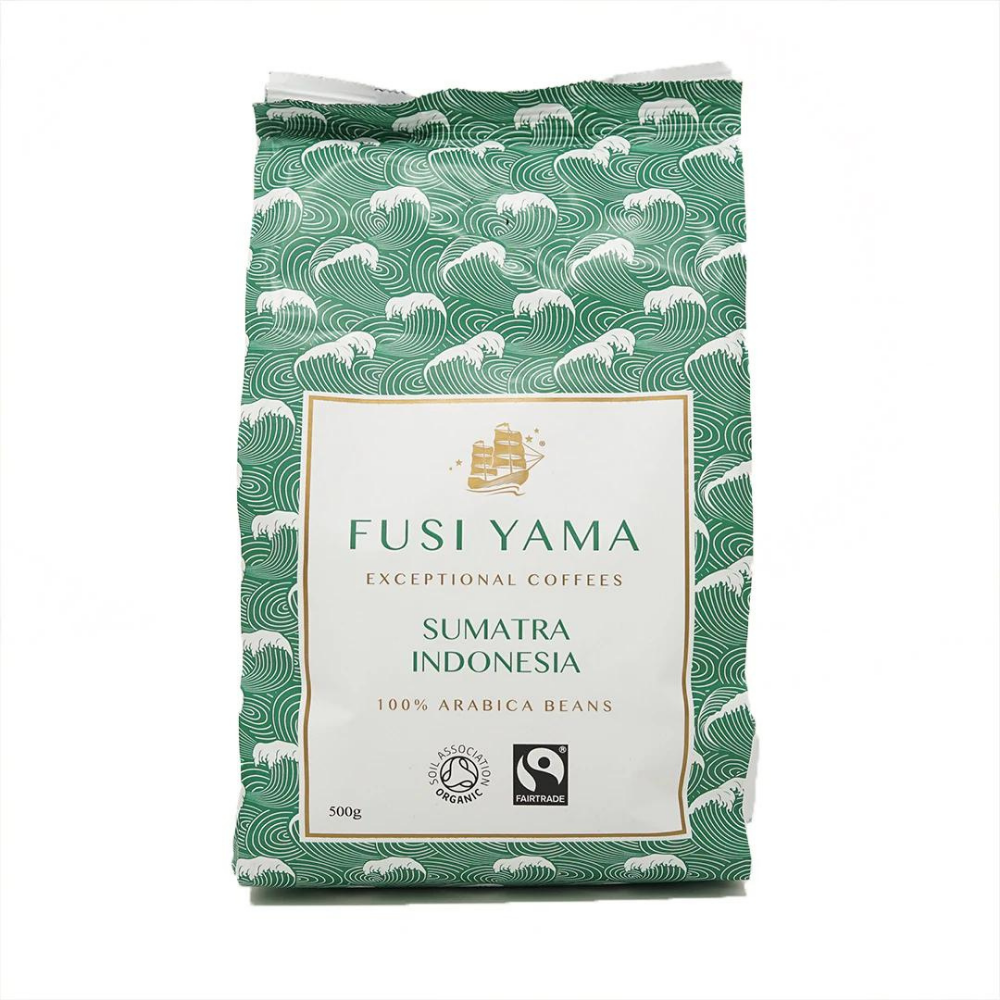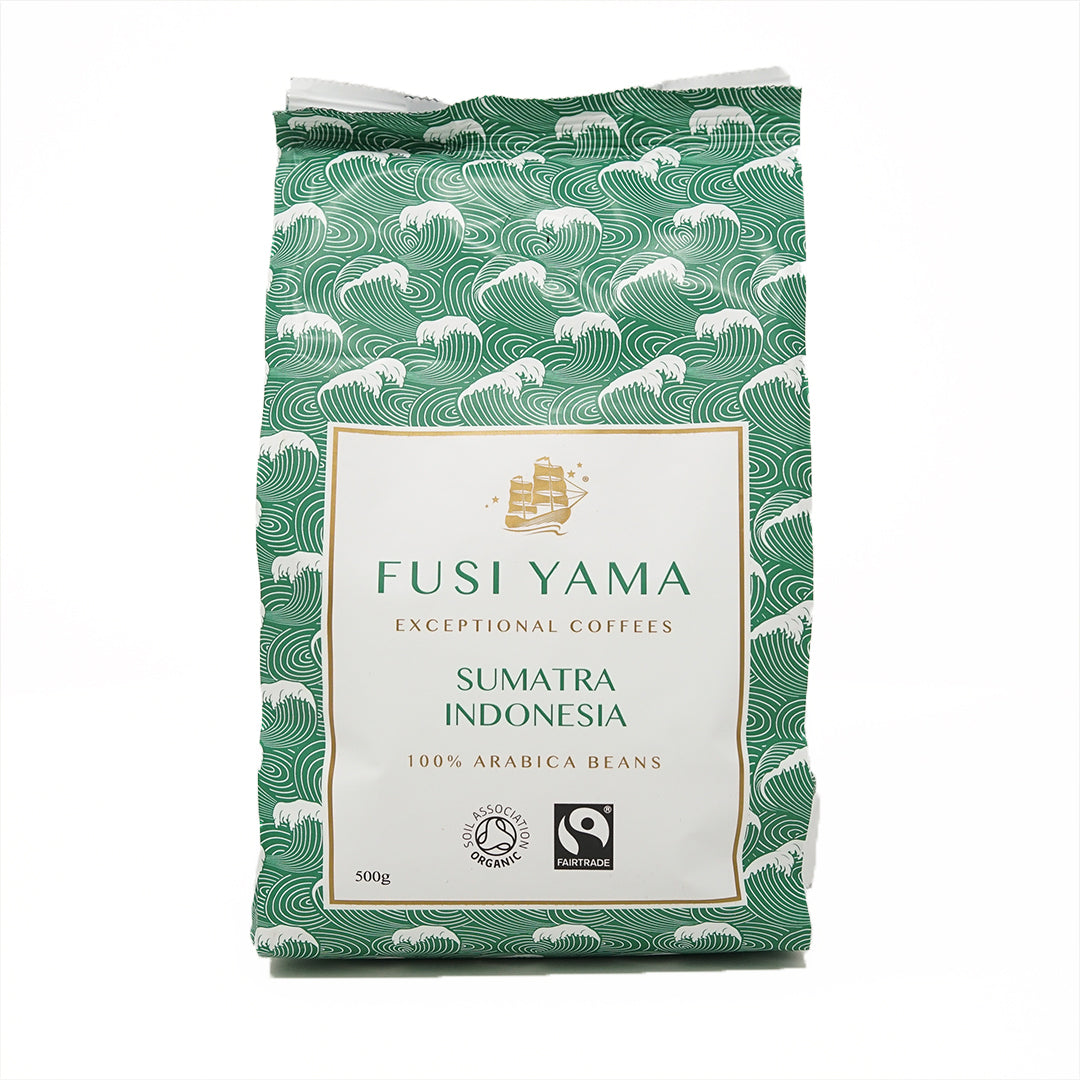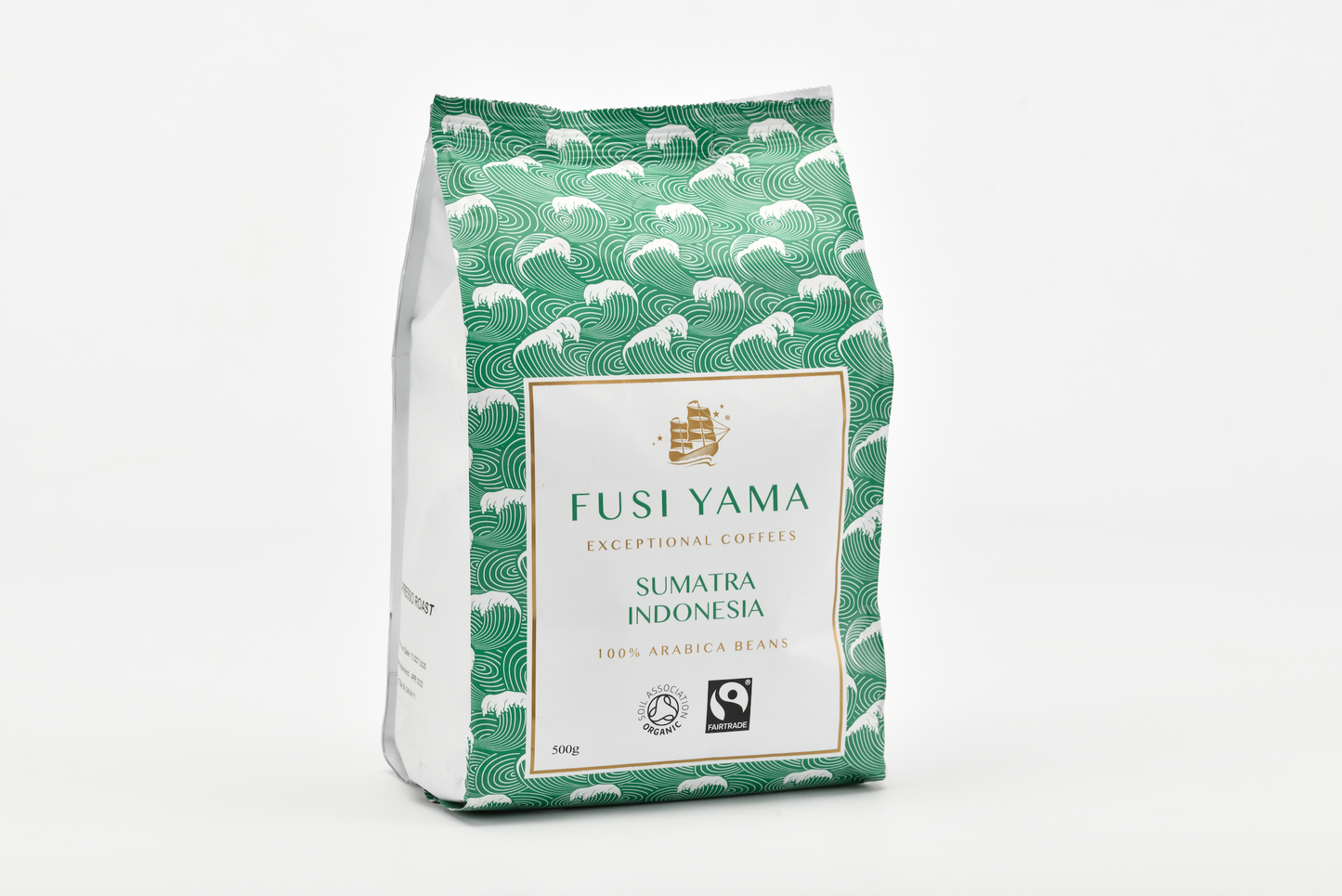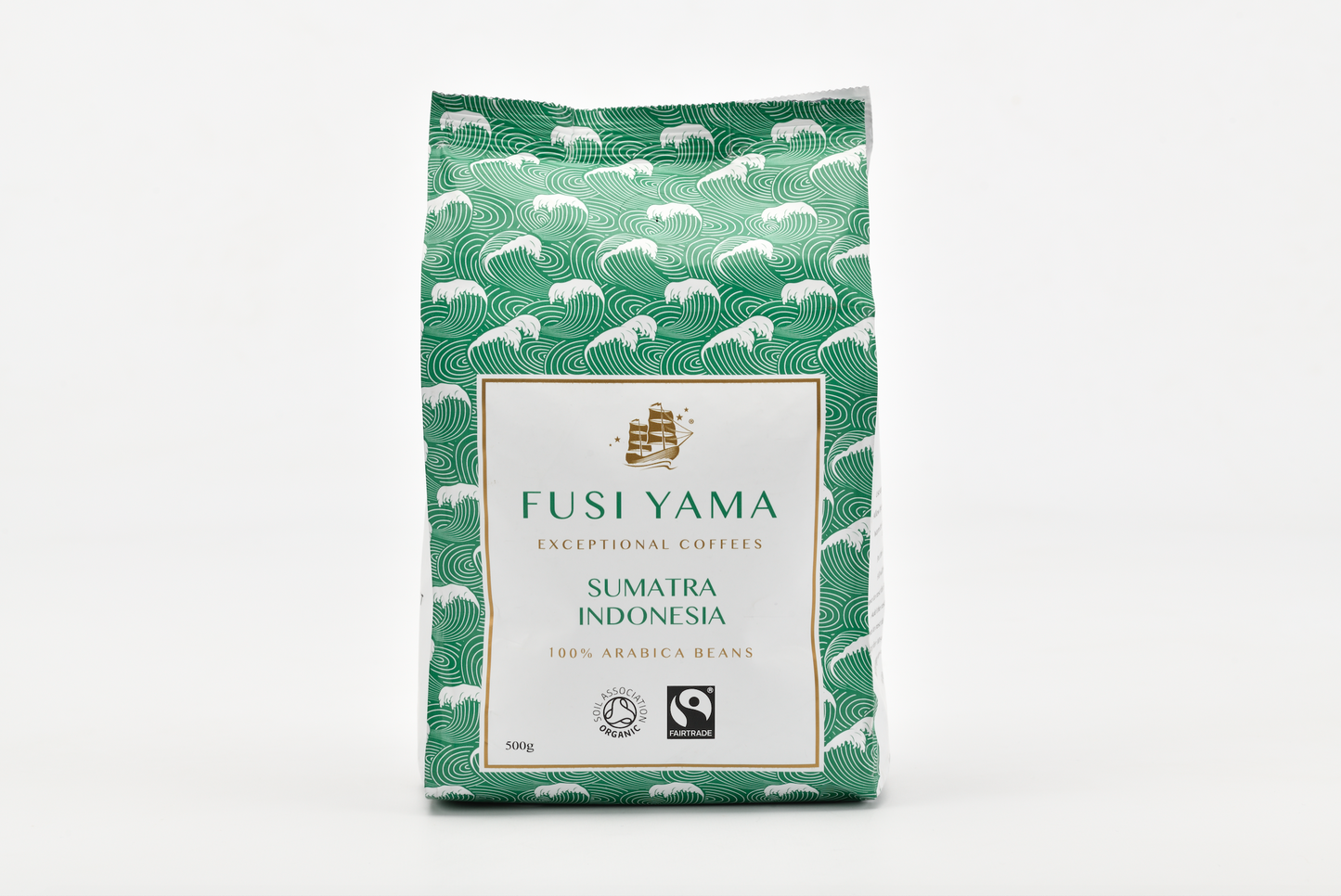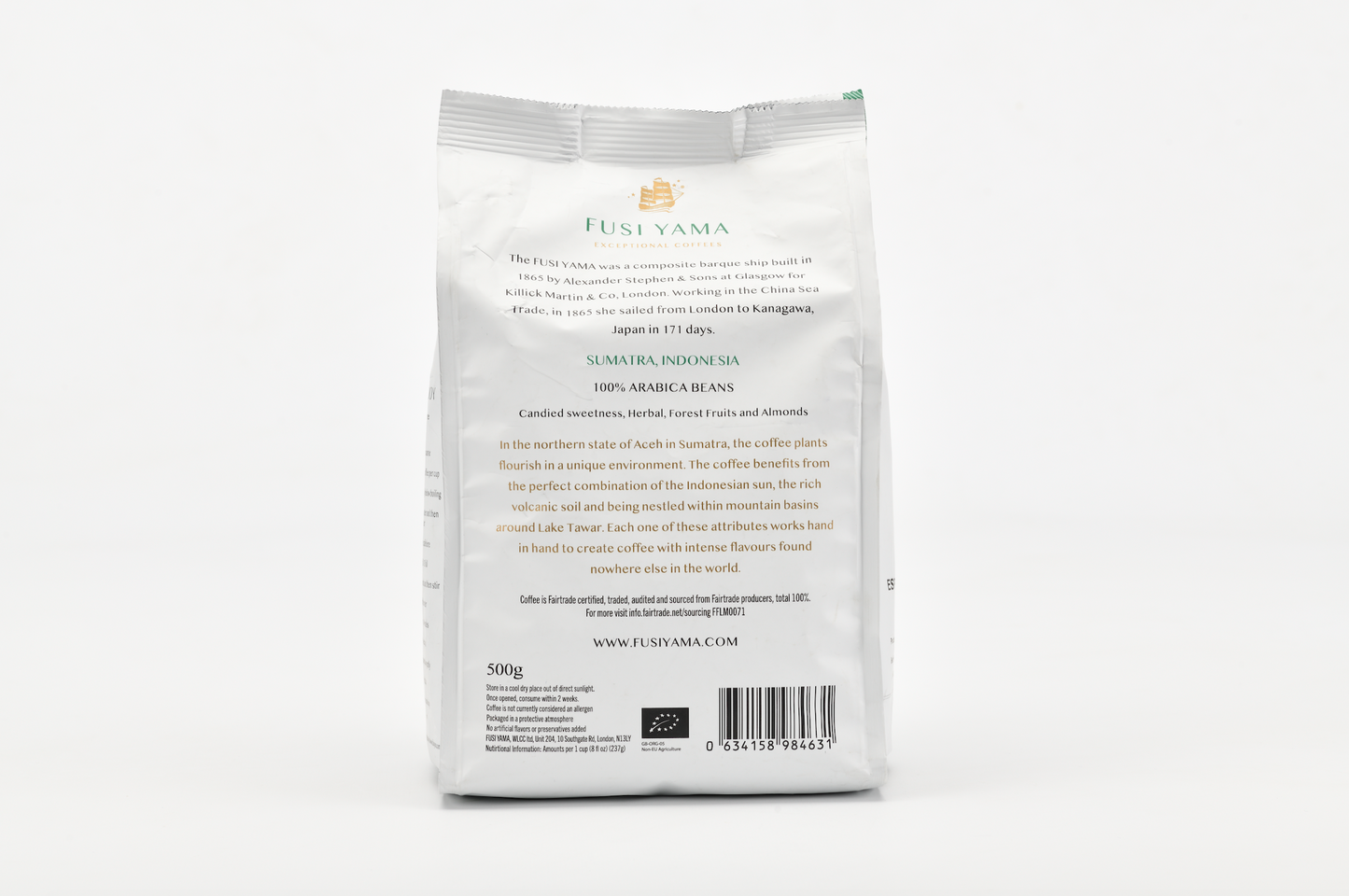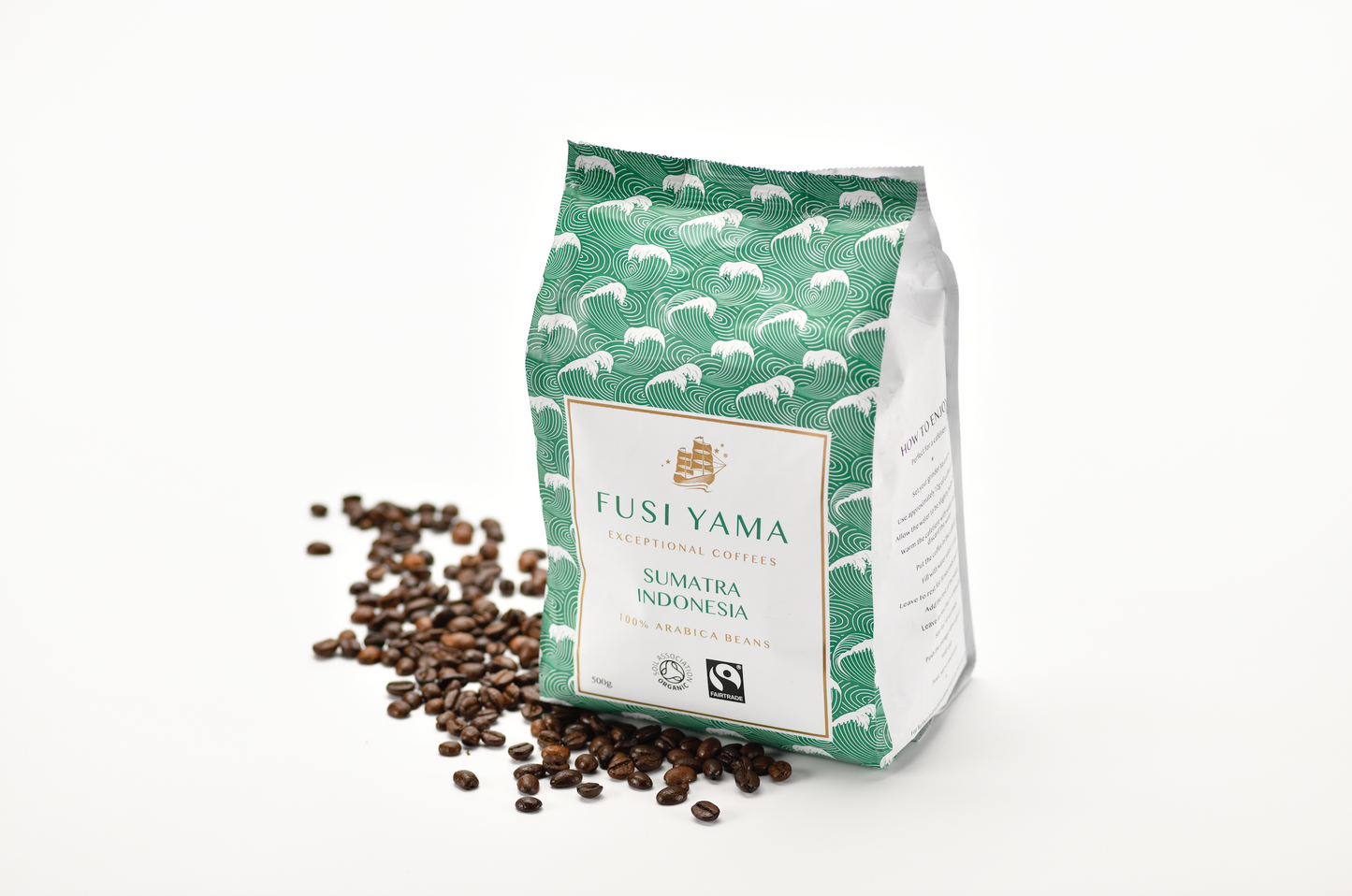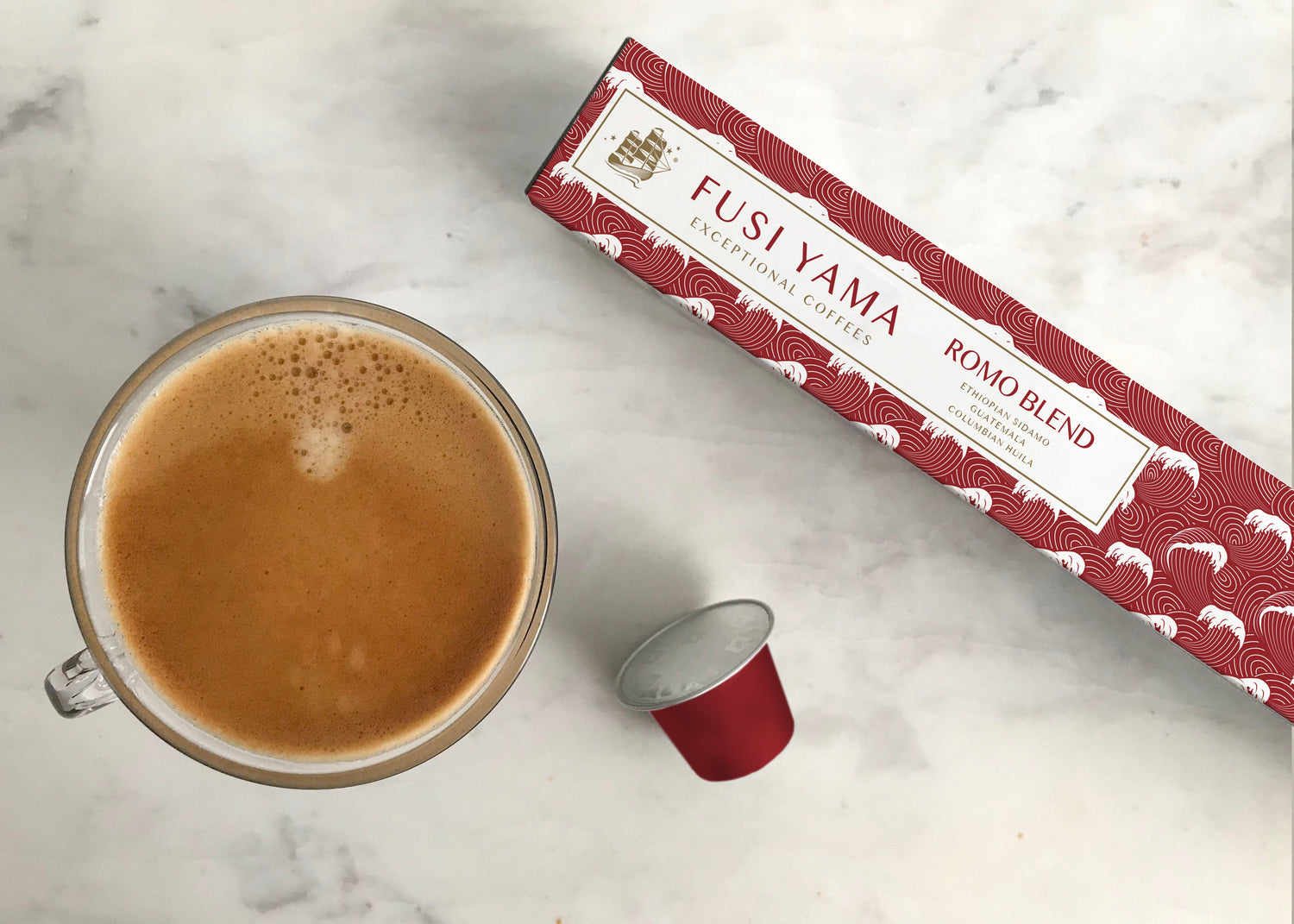 A perfect serve...
Read our brewing guides on how to make the most of the FUSI YAMA selection.
Brewing guides