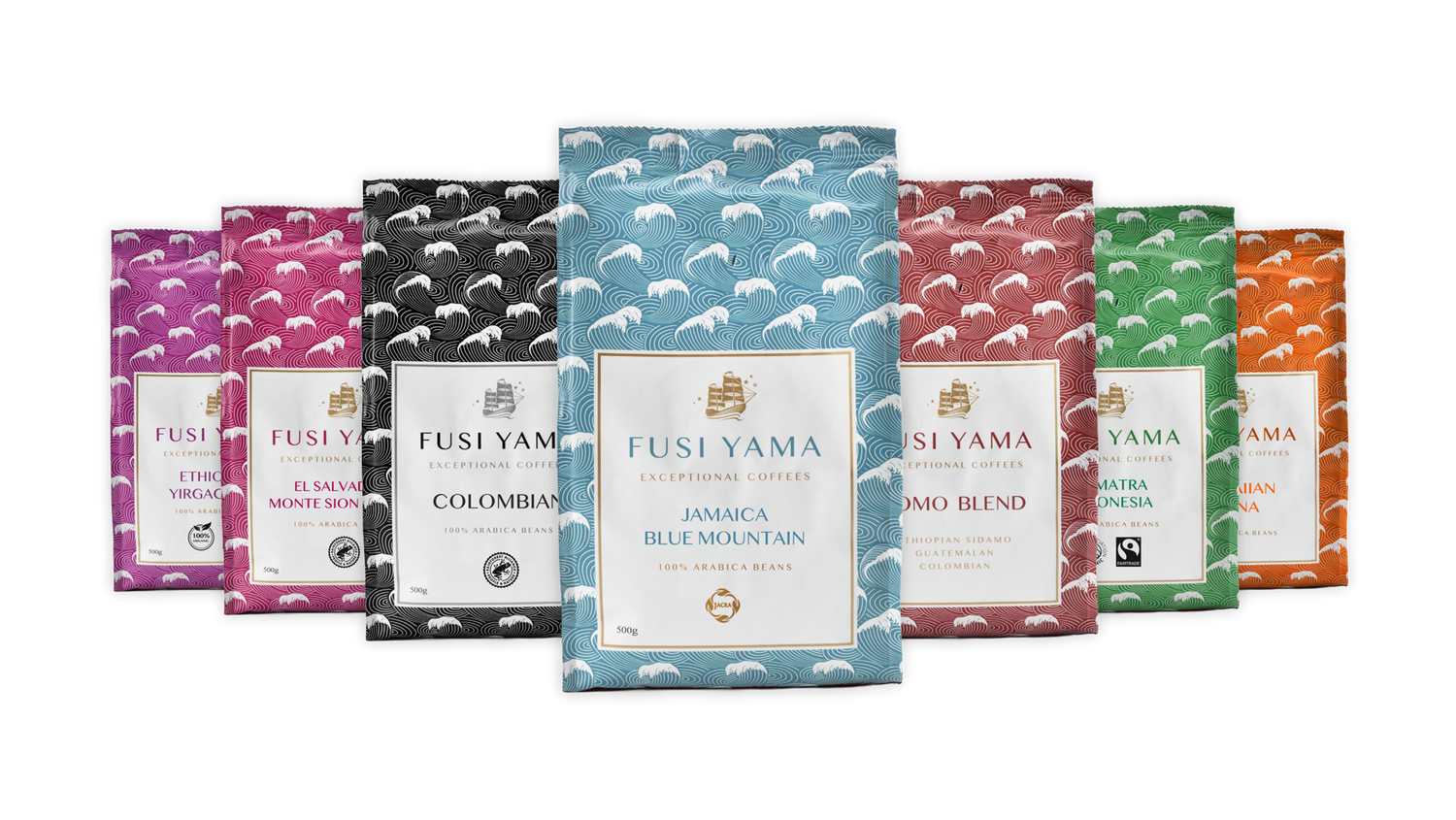 FUSI YAMA specialises in the worldwide retail & wholesale supply of our FUSI YAMA branded, freshly roasted beans to order.
The range of FUSI YAMA coffee includes our very own award-winning blend, to some of the worlds most expensive and exclusive beans available on the market.
Our beans are expertly sourced, stored, analysed, processed and roasted in state of the art facilities with the most advanced techniques and equipment. This ensures the finest roasting results and premium quality for our FUSI YAMA brand.
PREMIUM FACILITIES
-
ROASTED TO ORDER
-
EXCEPTIONAL RESULTS
-
WORLDWIDE DELIVERY
-
DISTRIBUTORS IN EUROPE, MIDDLE EAST, RUSSIA & ASIA
Volumes

Our factory has the capacity to supply extensive volumes of coffee on a weekly or monthly basis. Increased volumes will mean a lower price point - discussed on an individual basis.

Efficiency

We are efficient, economic and effective in providing a quality product that is excellent value for your money. We know we are less expensive than our competition and we do this without  reducing the quality we provide our customers.

Environmentally aware

Our products are all ethically grown and sourced with the environment in mind. We are also partnering with an international non-profit organisation to sponsor efforts in saving the oceans & planet.