ROMO Blend: 500g Wholebean
Regular price
Sale price
$12.83 USD
Unit price
per
Sale
Sold out
100% ARABICA BEANS
GREAT TASTE AWARDS 2021 WINNER
Notes: Smooth & Fruity with high notes of blackcurrant and stone fruits. Rich and syrupy in the body with a dark chocolate finish. 
The ROMO Espresso Blend was created over a six month trial and error period, trying to capture the espresso bars of Rome in a cup. ROMO has won several awards - including the widely revered Great Taste Award - and been voted 'The Bean Hunters' Cafe of the year in 2015, 2016 & 2018. Romo blend consists of Ethiopian Sidamo, RFA Guatemala & Columbian Huila.
Our ROMO blend is also available packed conveniently into Nespresso® compatible aluminium pods!
HOW TO ENJOY
Set your grinder to ensure the following;

Use 18 - 19 grams per shot

There is a 3 - 5 second delay before the shot starts to pour from the porter filter

The shot should pour as if defying gravity. It will look like thin dark shoelace. When it starts tolighten in colour, the extraction is complete.

Look at the shot of espresso, it should have two or three shades of brown within the crema (Often referred to as Tiger stripes)

The shot should take between 20- 25 seconds
Fancy an alternative brewing method? Check out our Brewing Guides.
---
Nutiritional Info
Coffee is not currently considered an allergen
Suitable for vegetarians
Packaged in a protective environment
No artificial flavors or preservatives added
Share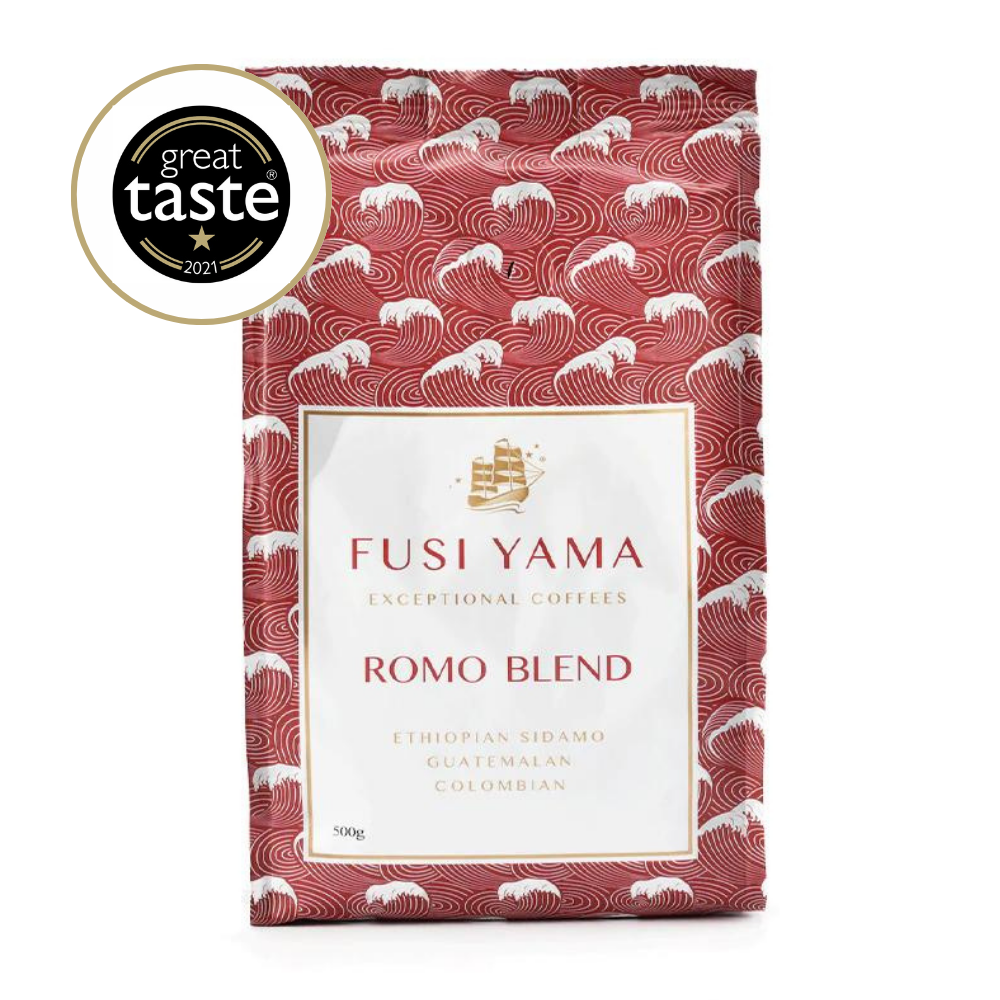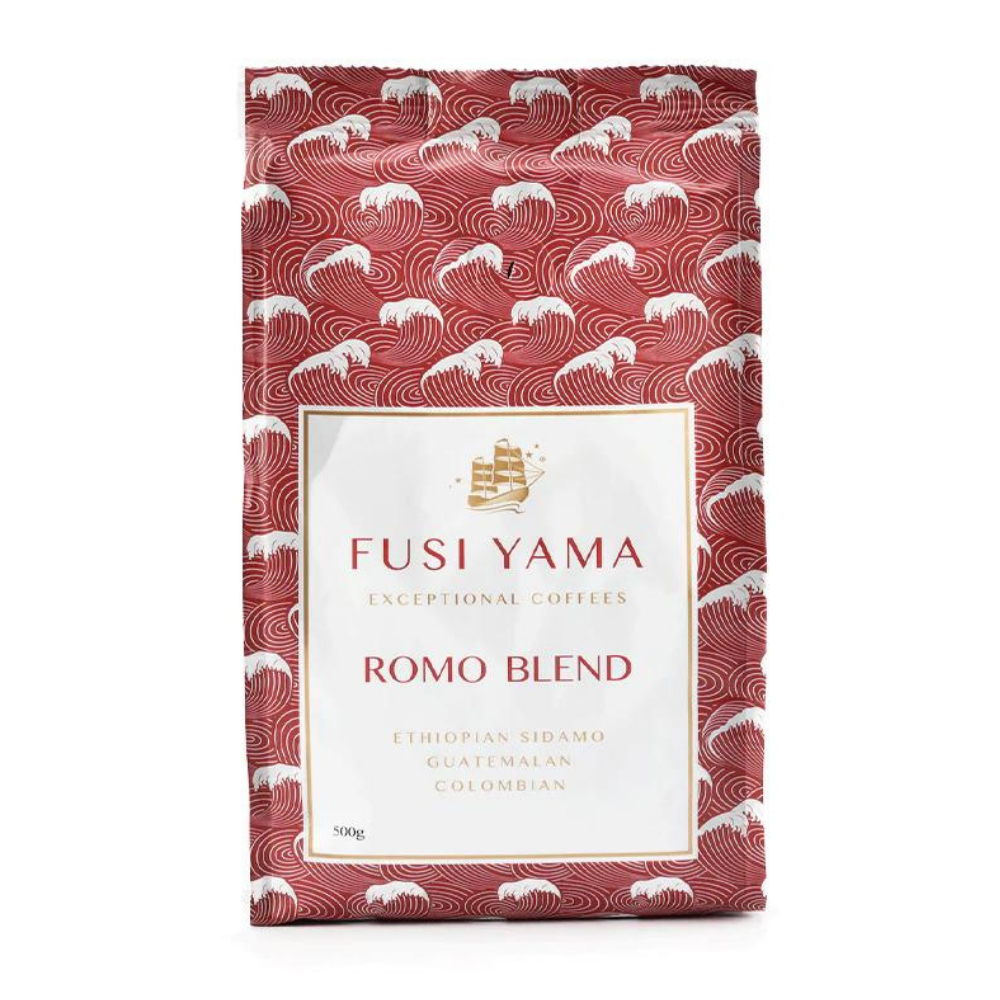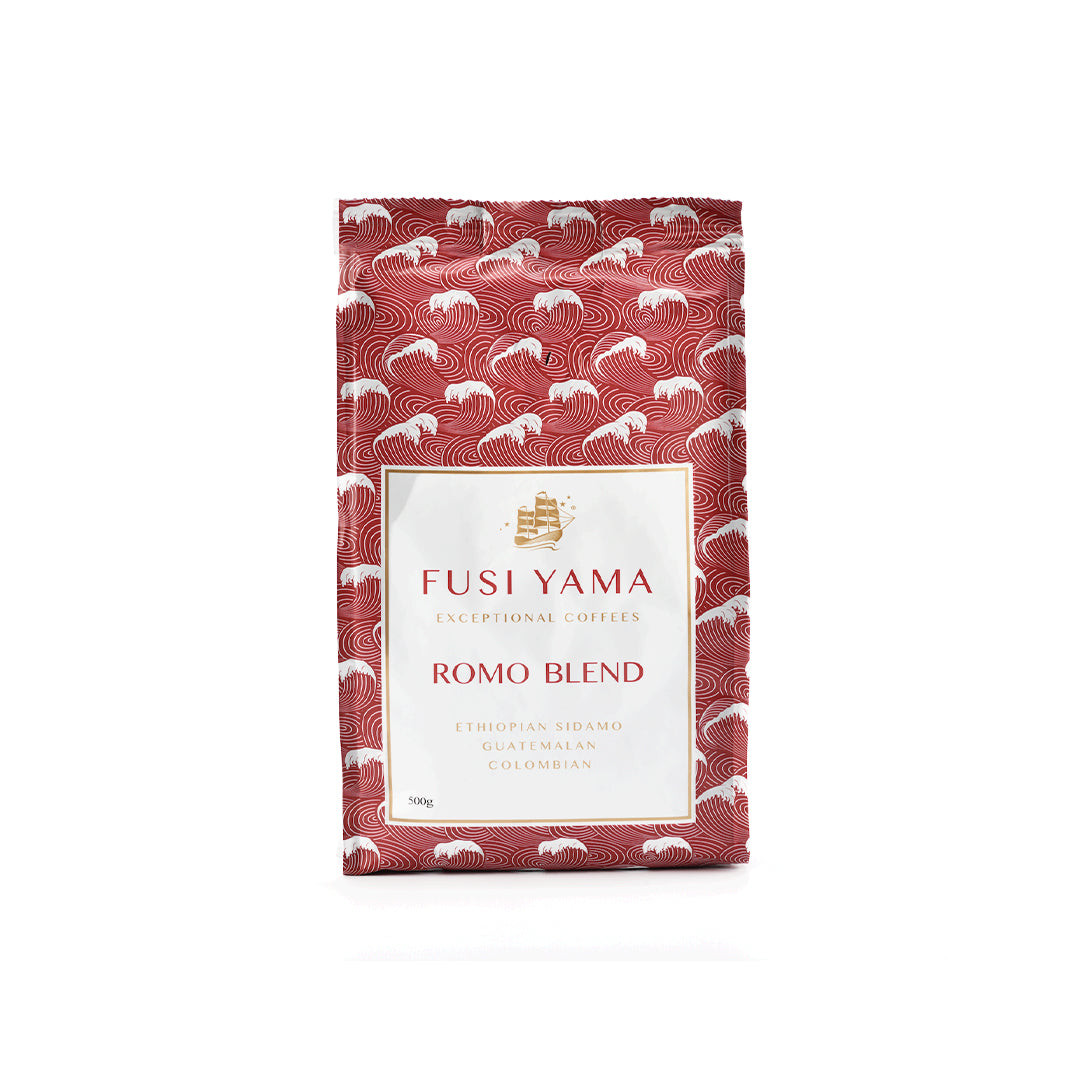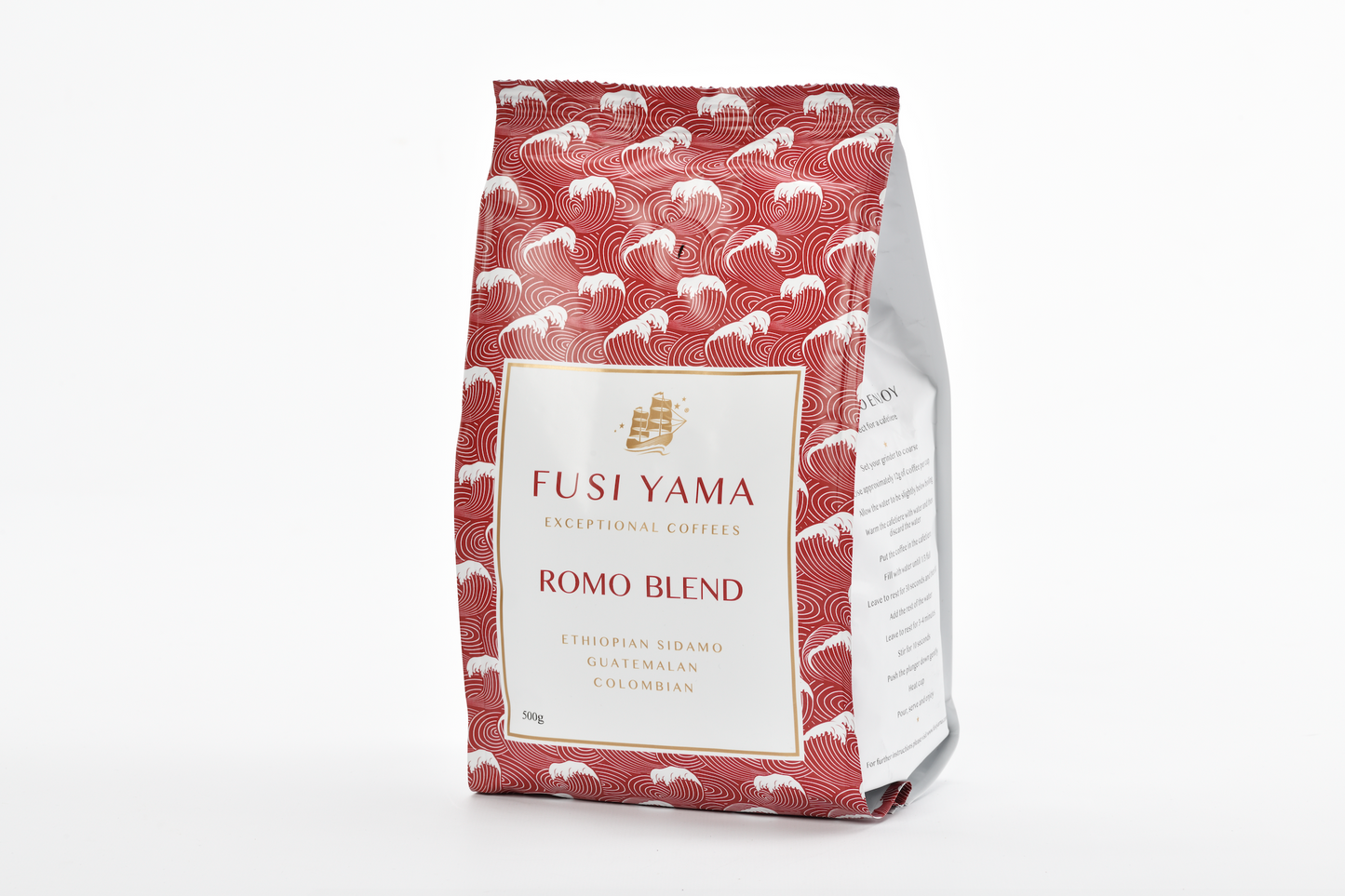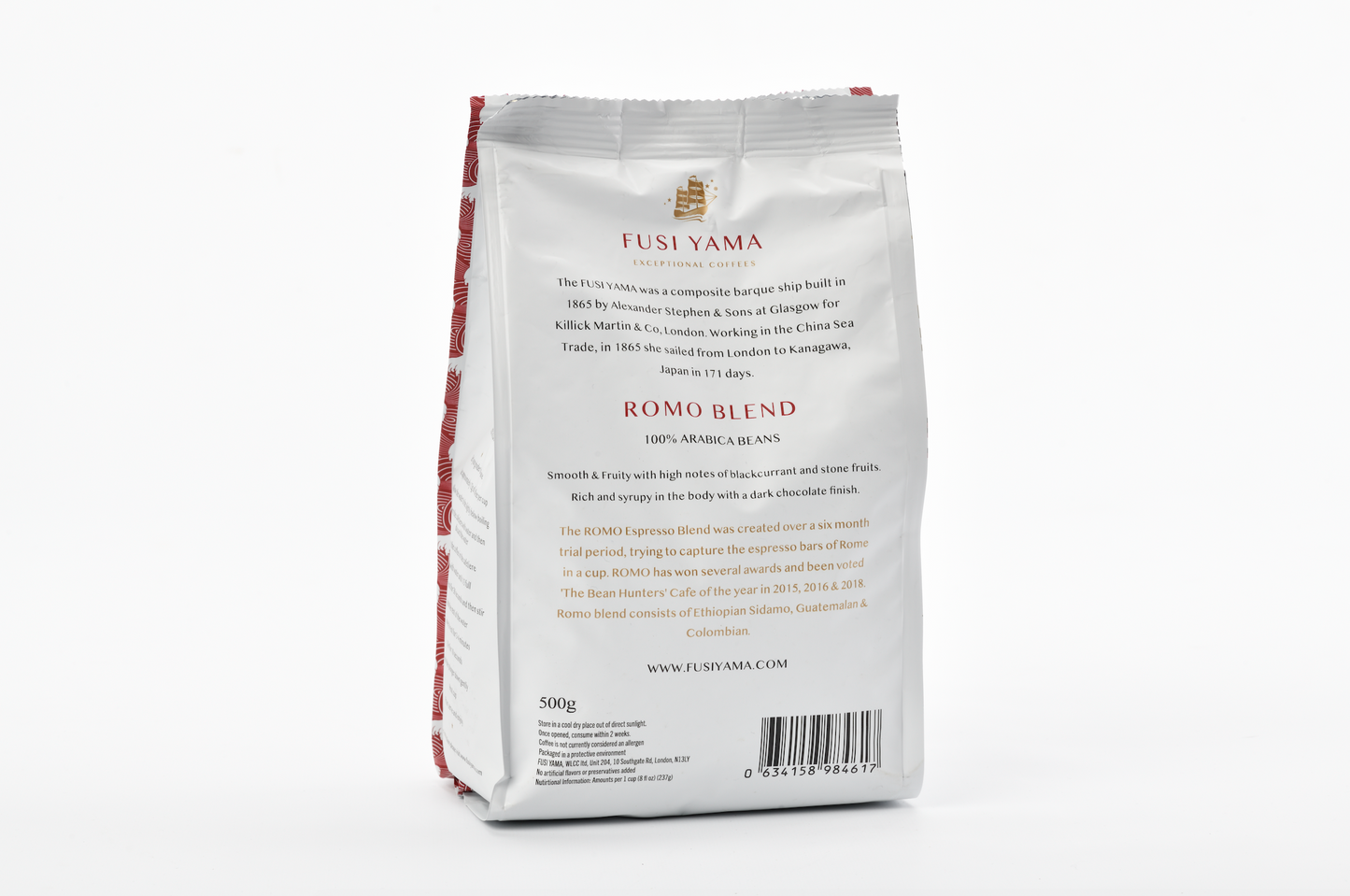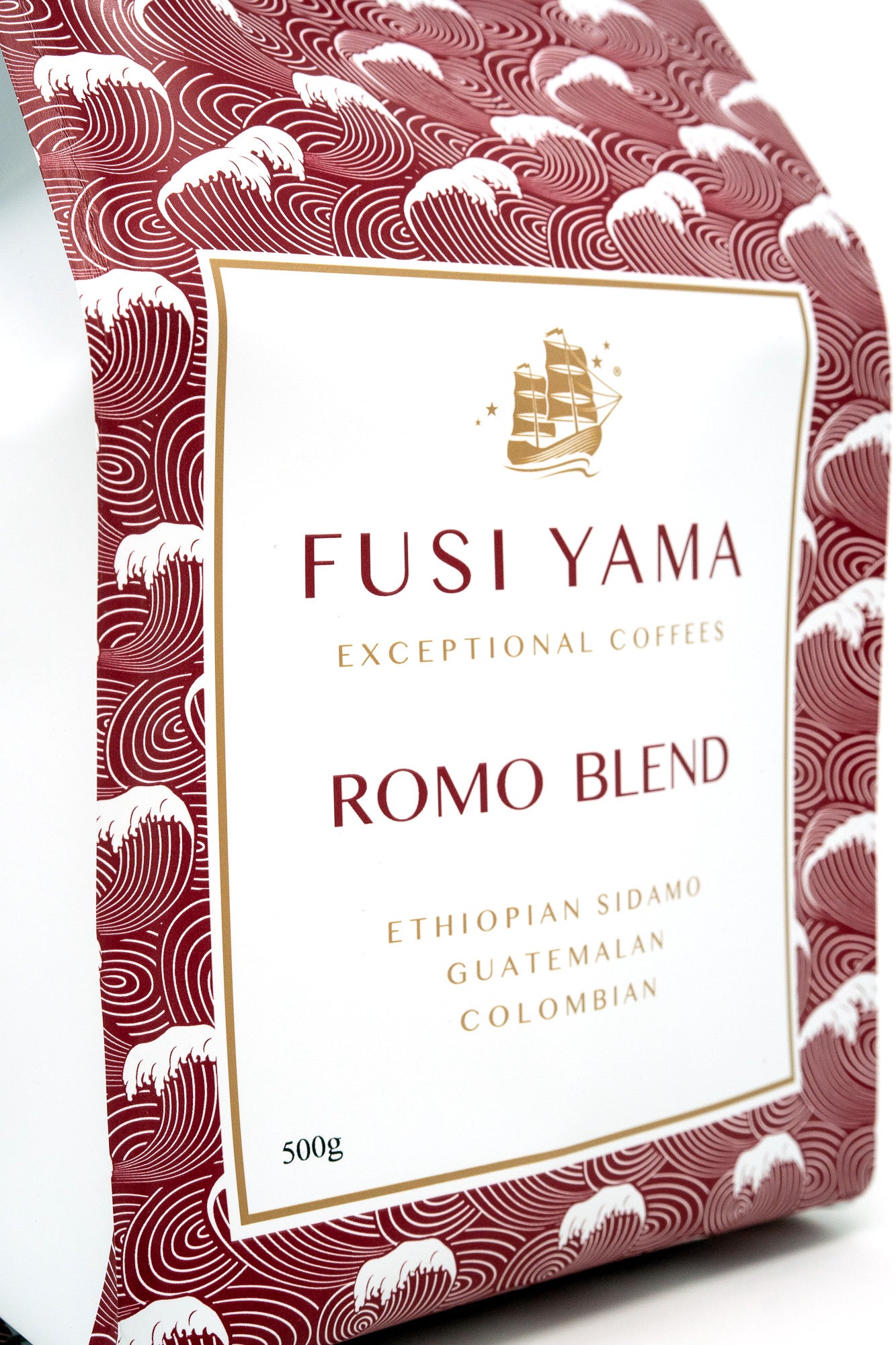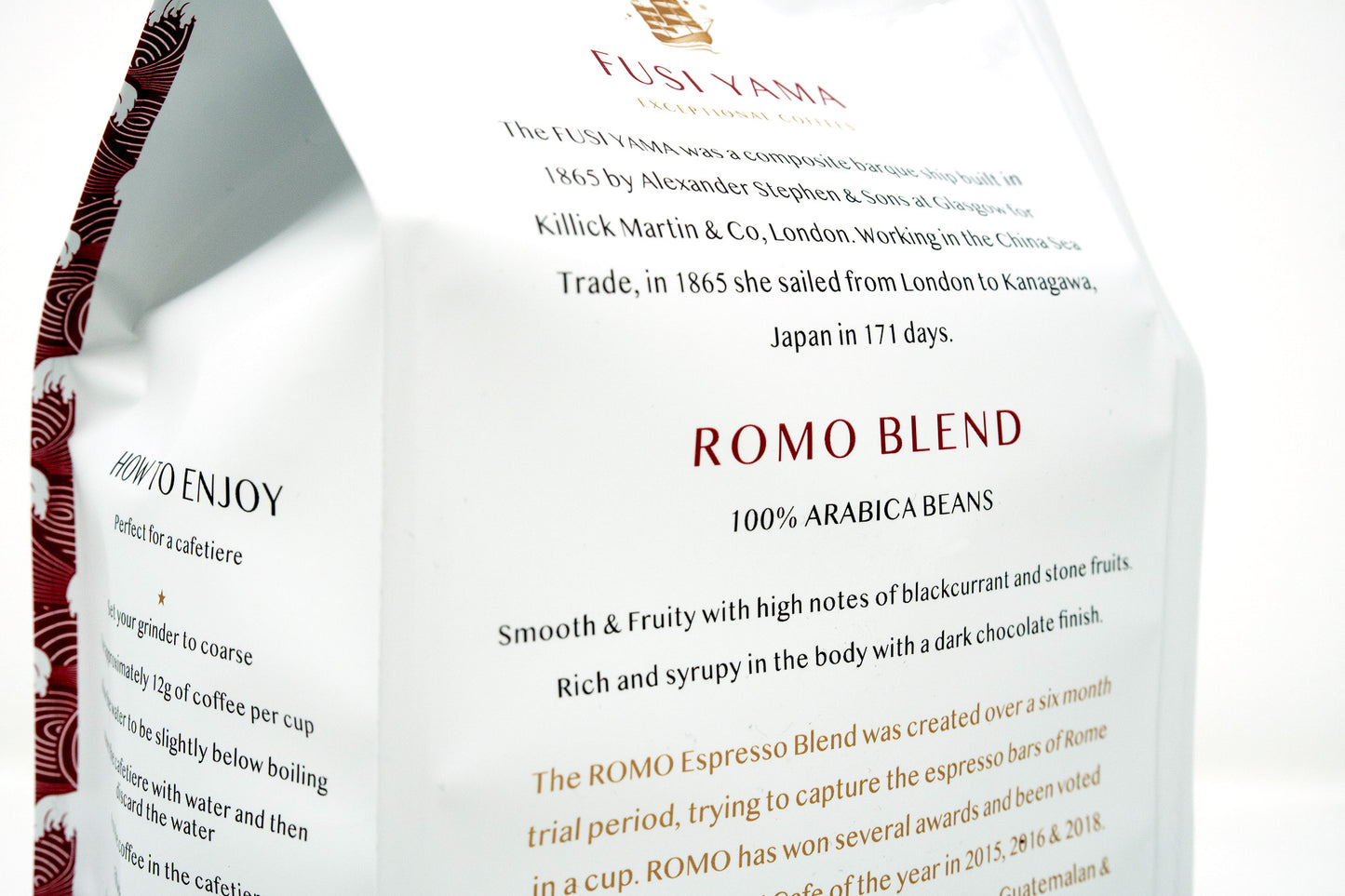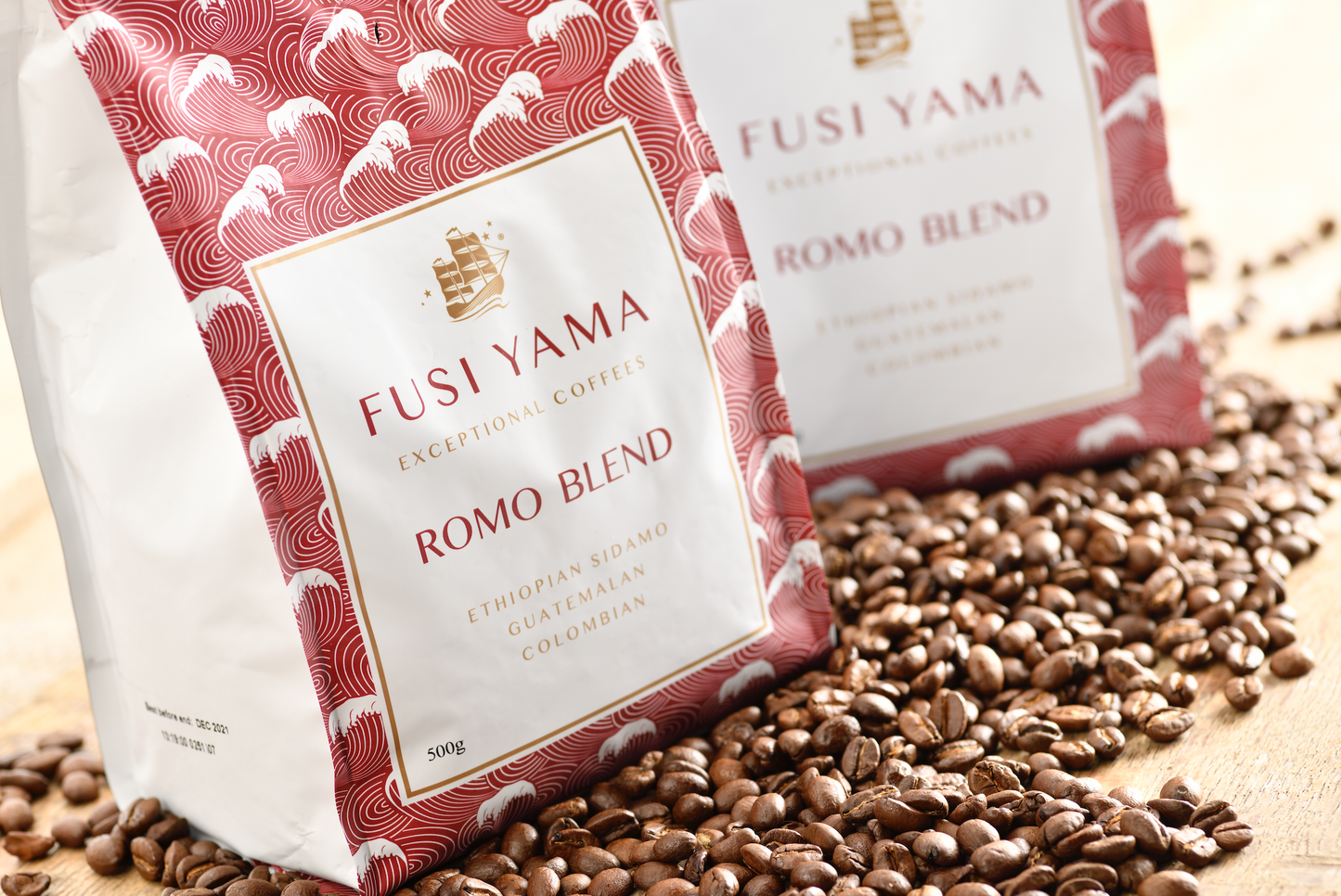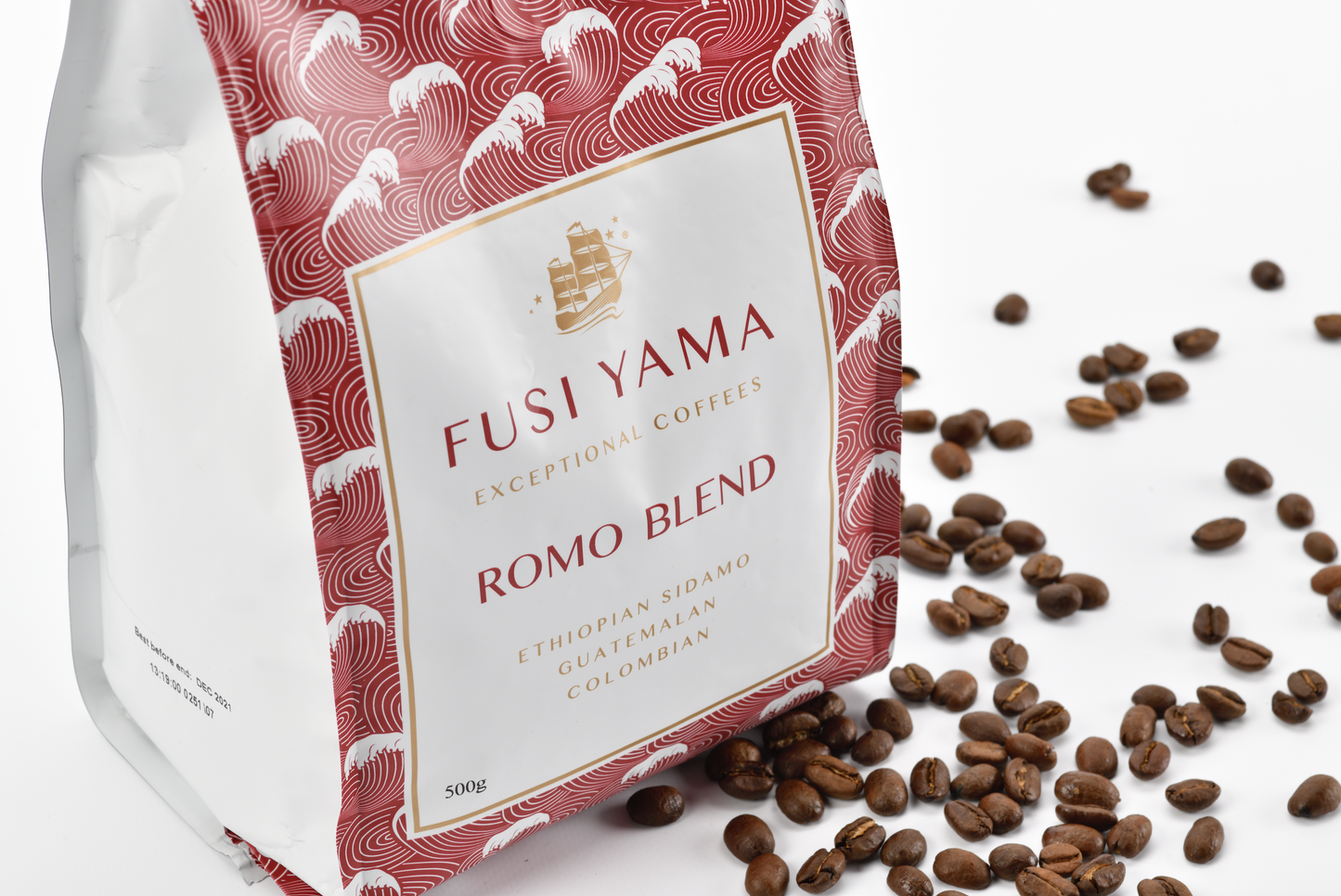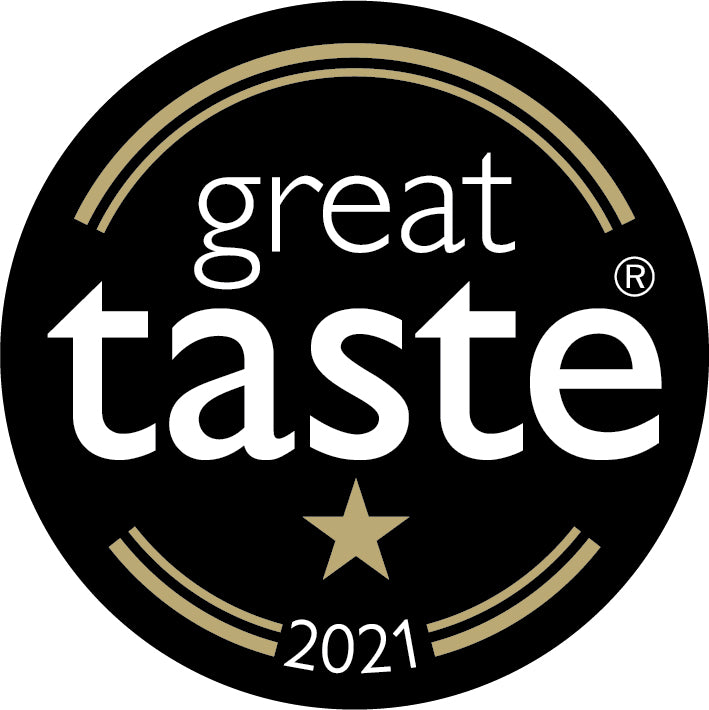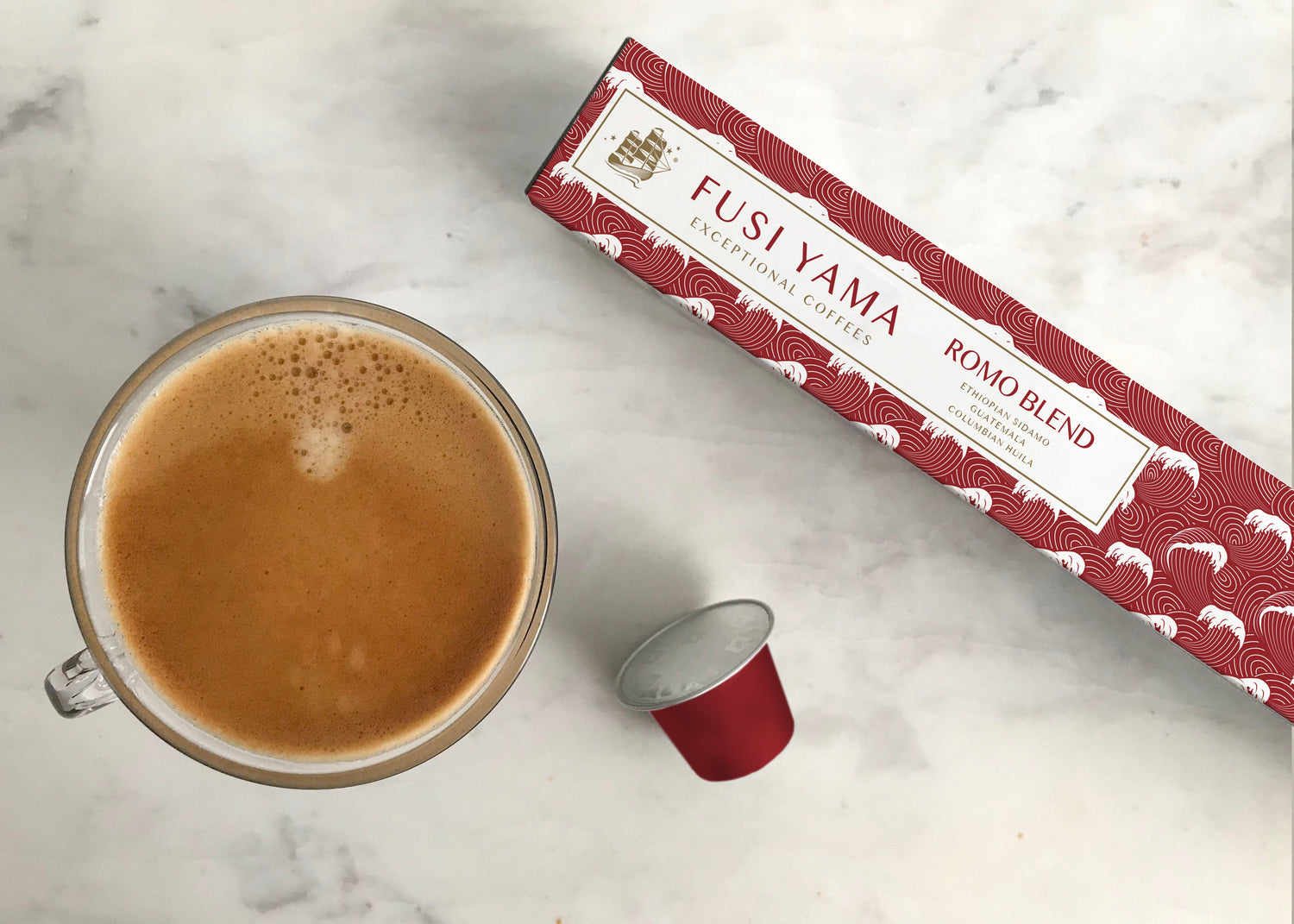 A perfect serve...
Read our brewing guides on how to make the most of the FUSI YAMA selection.
Brewing guides