Jamaica Blue Mountain: 500g Wholebean
Regular price
Sale price
$89.82 USD
Unit price
per
Sale
Sold out
100% Jamaica Blue Mountain Coffee.
JACRA Certified
Notes: Delicate acidity, silky smooth, floral notes with a creamy finish.
The coffee was introduced to Jamaica in 1728 and has developed a reputation making it one of the most expensive and sought-after coffees in the world. A sophisticated coffee, with a silky-smooth, refined taste and an excellent full body. Simply a top, premiere gourmet coffee not to be missed.
Only coffee which is grown within the parameters of the Jamaican Blue Mountain® rangers and processed by licensed millers can legally be sold and exported as JBM.
We are proud to be able to offer JBM as one of our premium selections in the brand.
Learn more about Jamaica Blue Mountain with our handy guide.
HOW TO ENJOY
A cafetiere, kettle, coffee (50g per litre, this will serve four cups of coffee), cup, grinder, spoon
Boil the kettle
Warm the cafetiere with water and then discard the water
Weigh the coffee and grind to a coarse grit style of grind (if you don't have scales use a measuring spoon)
Put the coffee in the cafetiere
Fill with water until 1/3 full
Leave to rest for 30 seconds and then stir
Add the rest of the water
Leave to rest for 4 minutes
Stir once and remove the top layer of coffee
Push the plunger down gently
Heat cup
Pour, serve and enjoy
Fancy an alternative brewing method? Check out our Brewing Guides.
---
Nutritional Info
Coffee is not currently considered an allergen
Suitable for vegetarians
Packaged in a protective environment
No artificial flavors or preservatives added
Share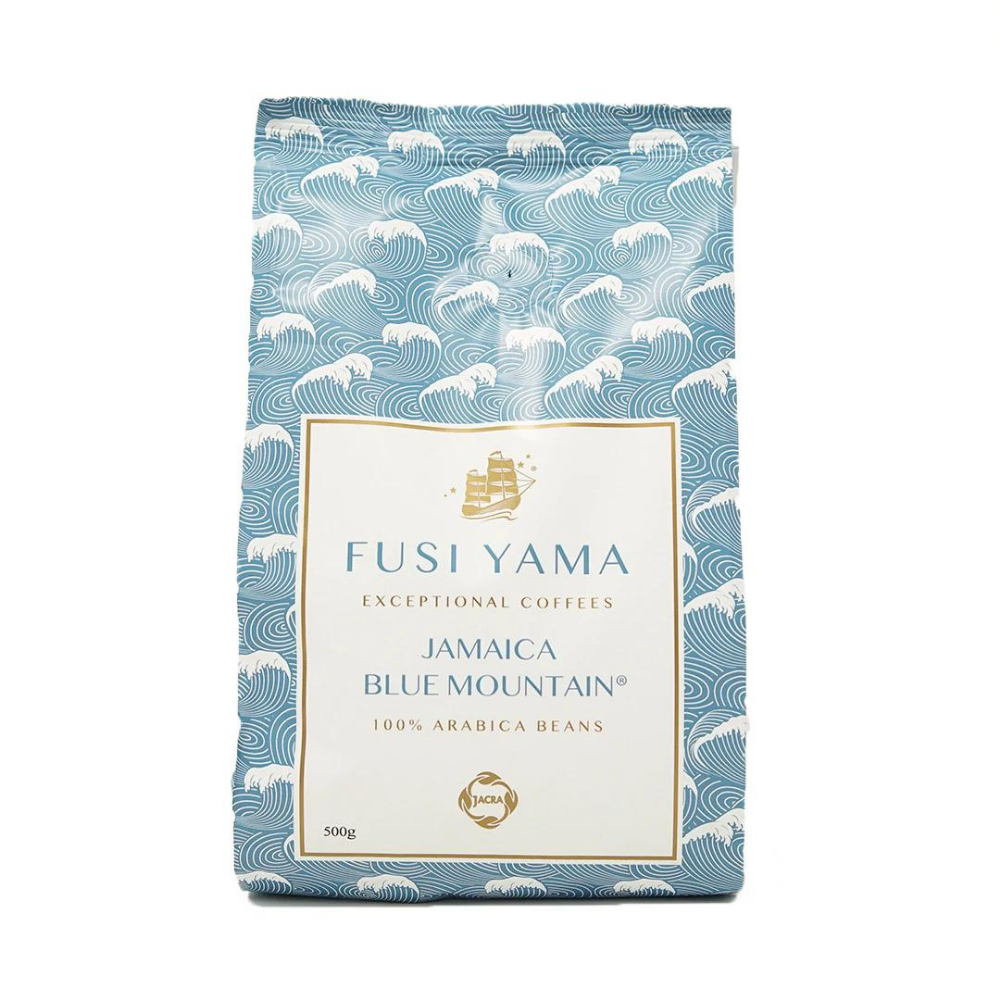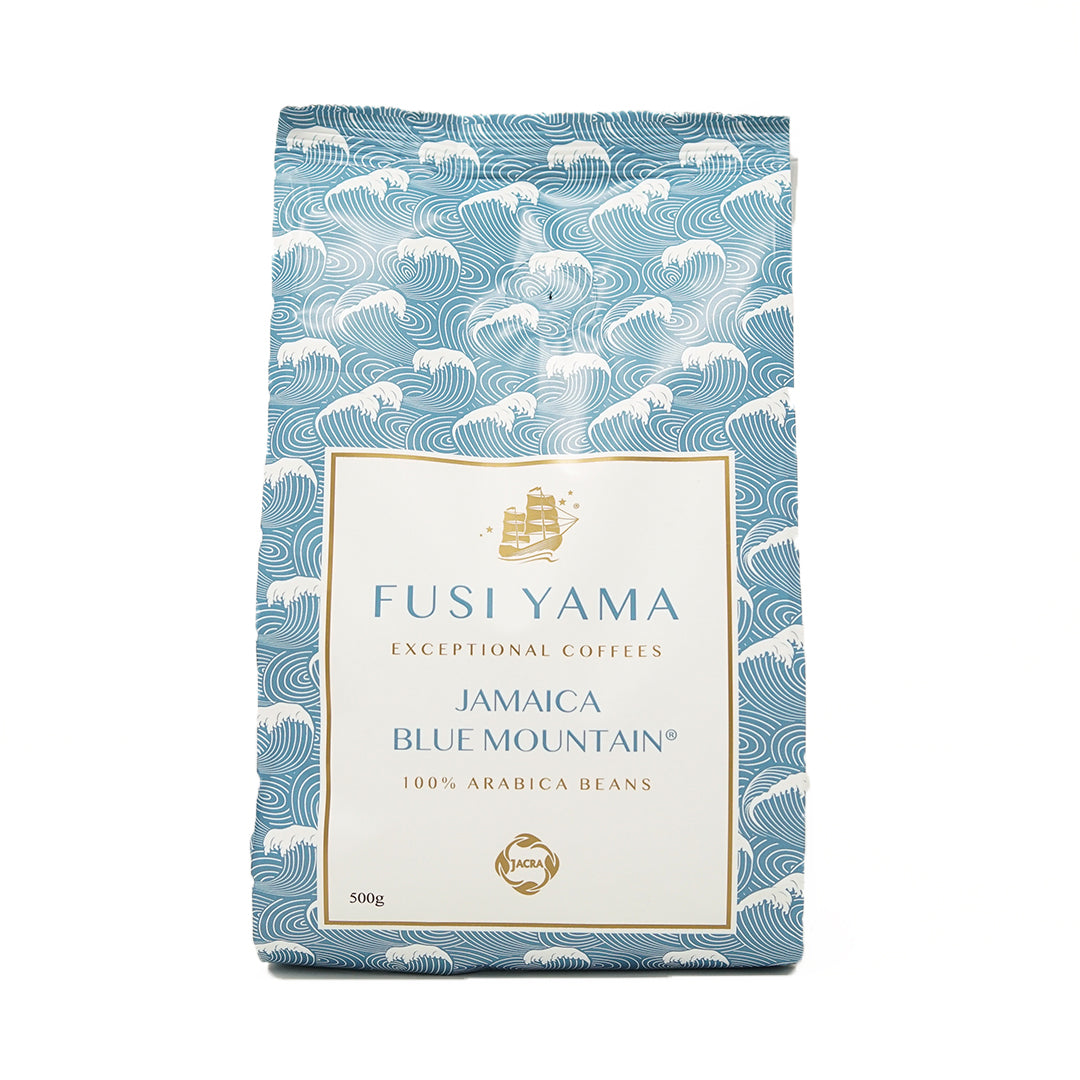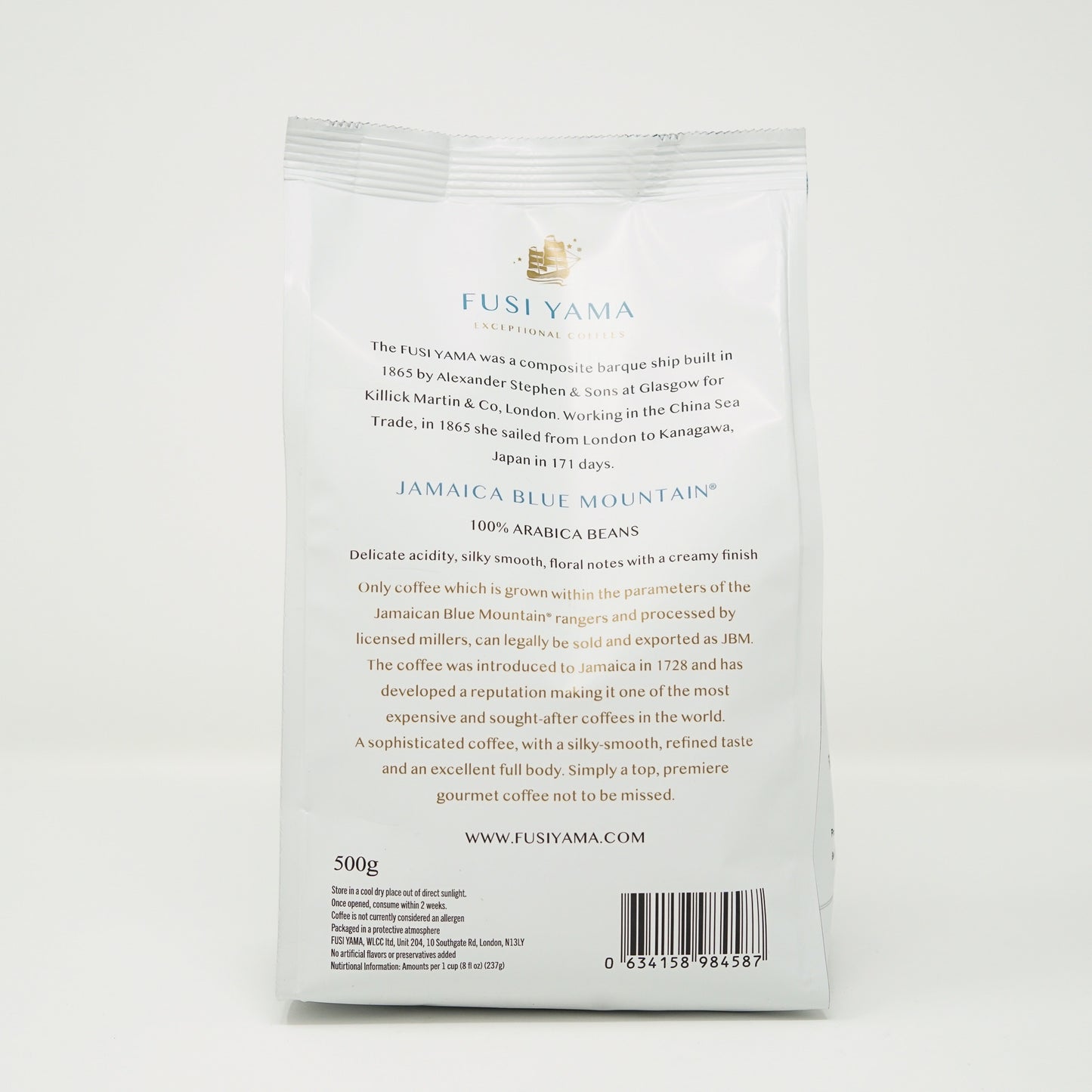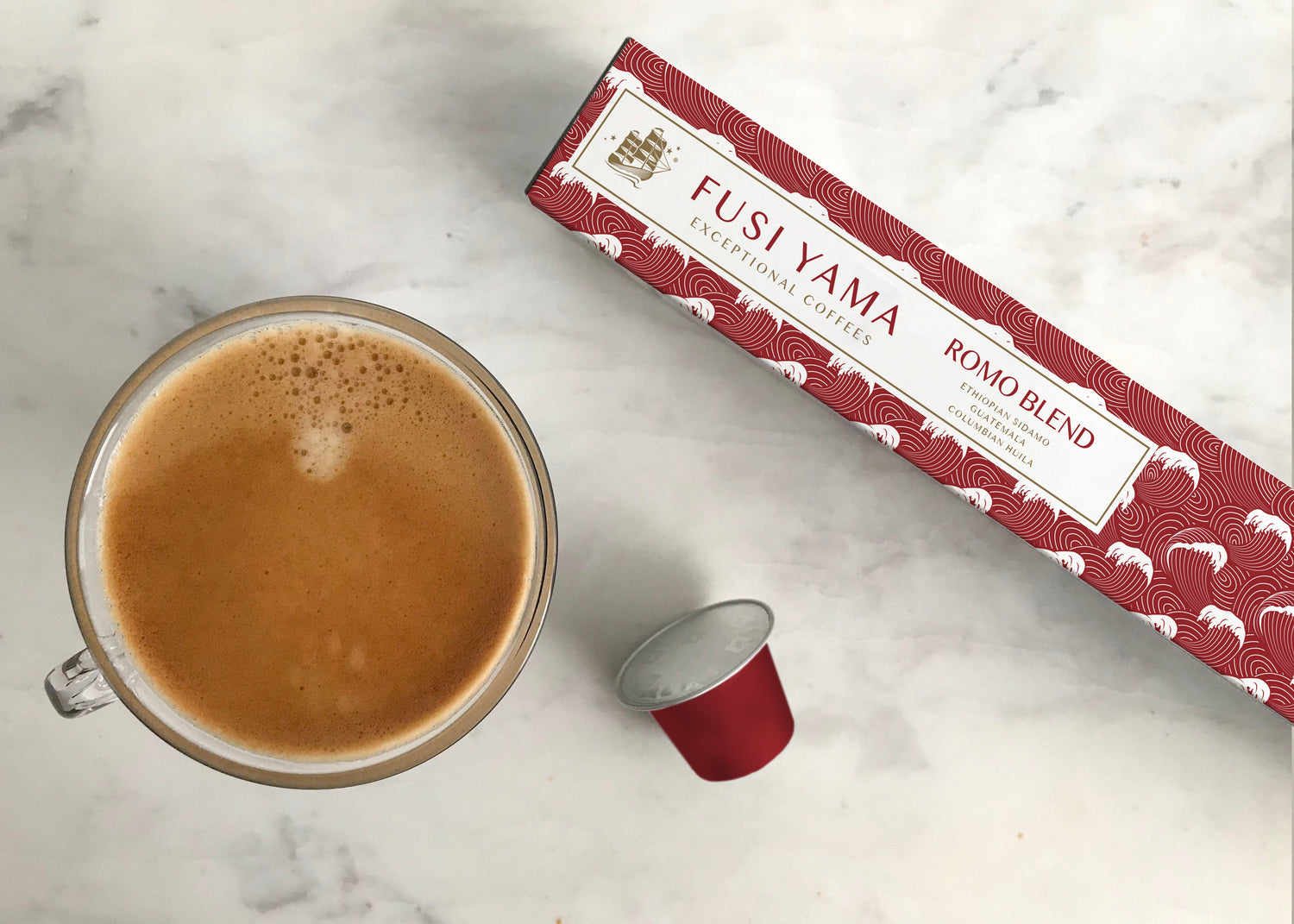 A perfect serve...
Read our brewing guides on how to make the most of the FUSI YAMA selection.
Brewing guides