Hawaiian Kona: 500g Wholebean
Regular price
Sale price
$93.03 USD
Unit price
per
Sale
Sold out
100% Hawaiian Kona Gold Coffee
Notes: A light, mellow coffee, crisp and rich with flavour. Honey, chocolate, subtle acidity and a hint of bright citrus aftertaste.
In 1828, Samuel Reverend Ruggles planted the very first coffee tree in the Kona District of Kailua-Kona. In extremely high demand with a limited supply It is one of the most expensive coffees in the world. Some suppliers provide a Kona blend but FUSI YAMA have decided to provide 100% Kona beans as part of our premium range.
How to enjoy
A cafetiere, kettle, coffee (50g per litre, this will serve four cups of coffee), cup, grinder, spoon
Boil the kettle
Warm the cafetiere with water and then discard the water
Weigh the coffee and grind to a coarse grit style of grind (if you don't have scales use a measuring spoon)
Put the coffee in the cafetiere
Fill with water until 1/3 full
Leave to rest for 30 seconds and then stir
Add the rest of the water
Leave to rest for 4 minutes
Stir once and remove the top layer of coffee
Push the plunger down gently
Heat cup
Pour, serve and enjoy
Fancy an alternative brewing method? Check out our Brewing Guides.
---
Nutritional Info
Coffee is not currently considered an allergen
Suitable for vegetarians
Packaged in a protective environment
No artificial flavors or preservatives added
Share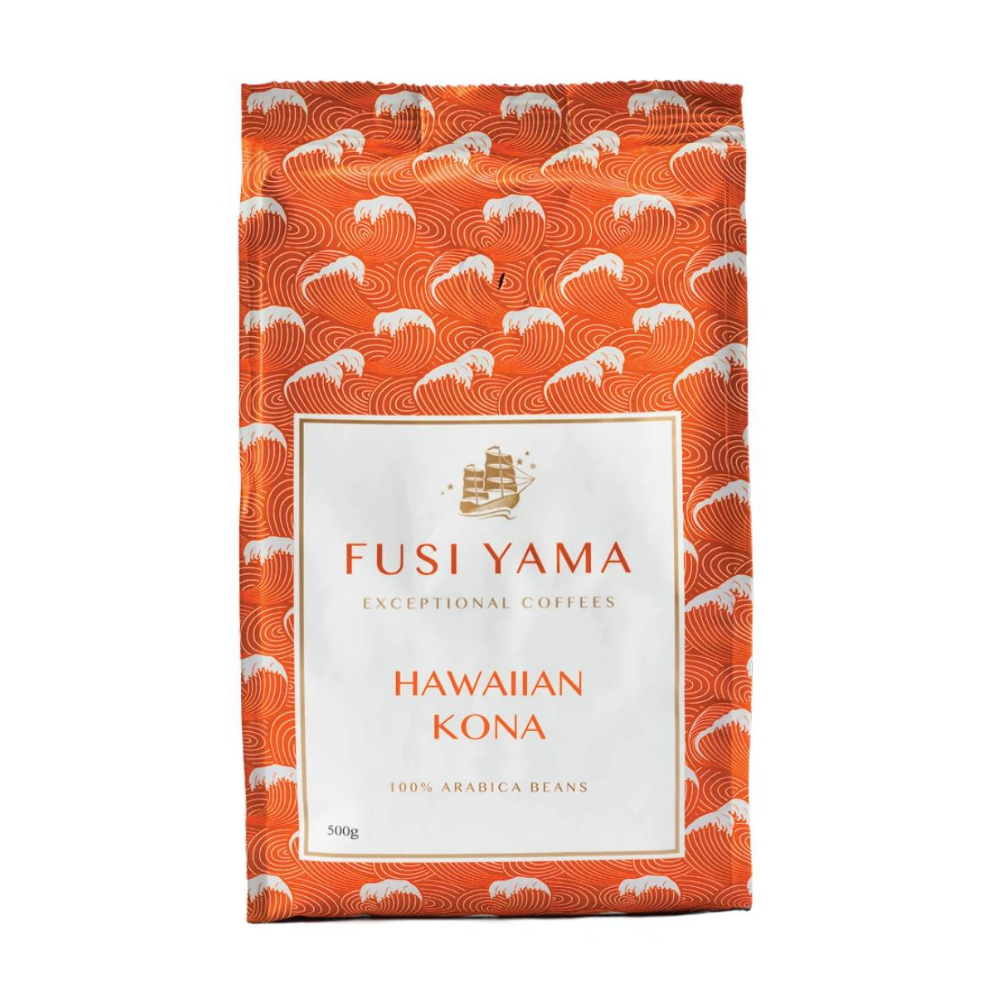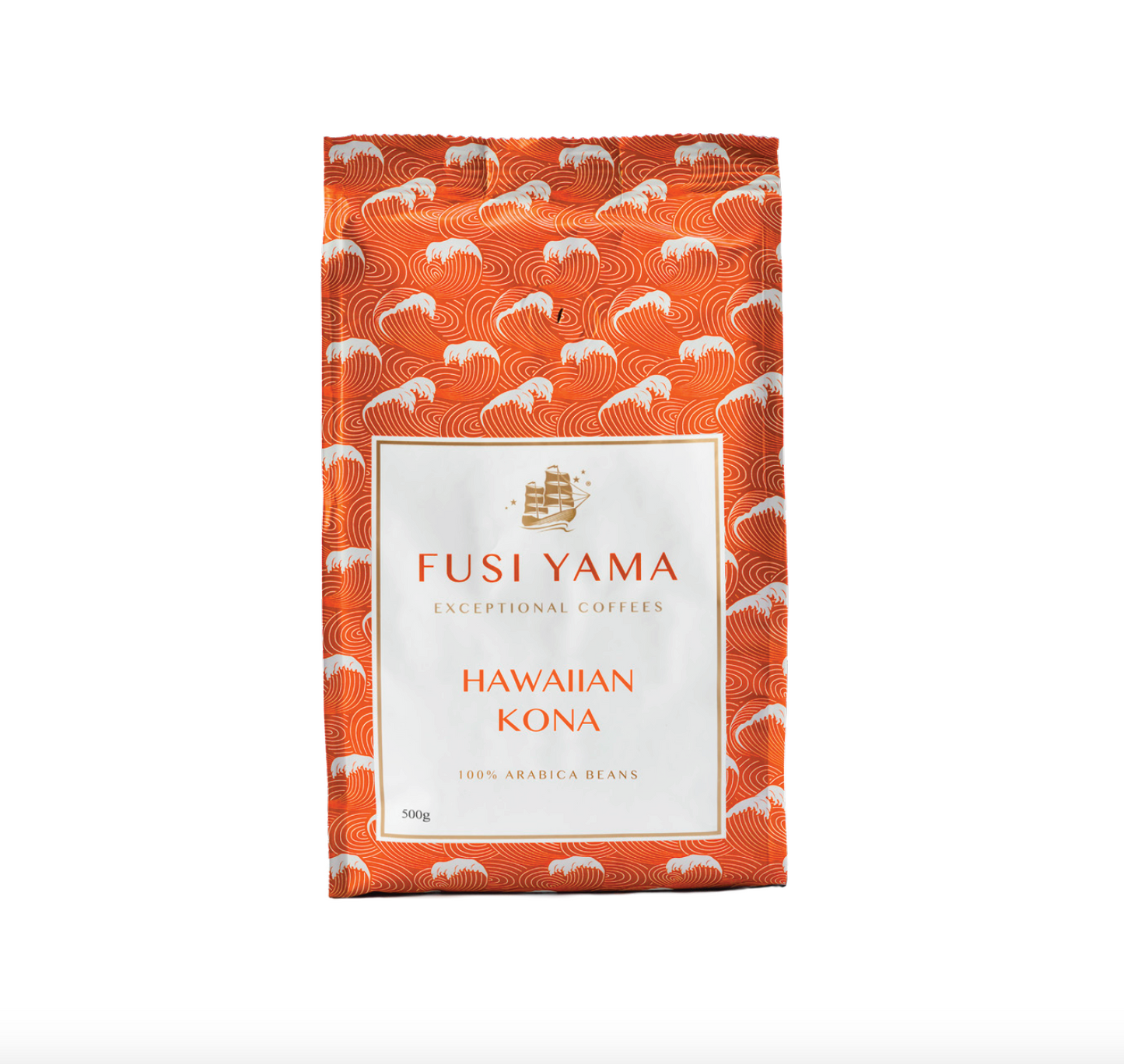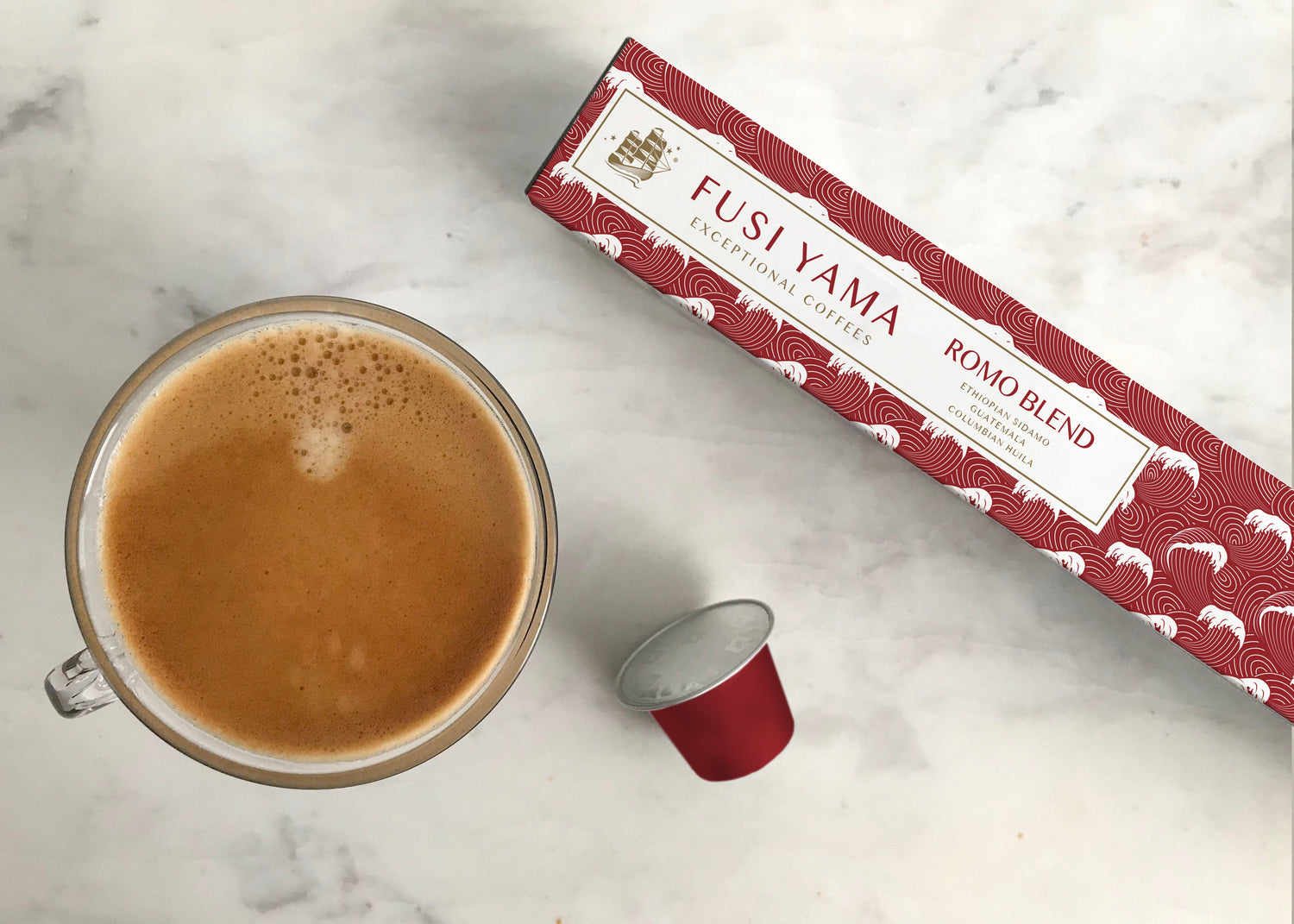 A perfect serve...
Read our brewing guides on how to make the most of the FUSI YAMA selection.
Brewing guides